FOR IMMEDIATE RELEASE
January 7, 2014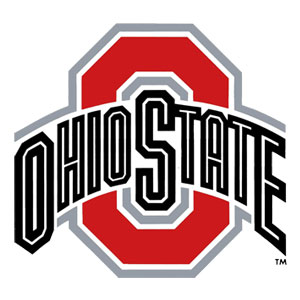 The Ohio State University and Gateway Film Center are pleased to announce the first annual Buckeye Film Festival. The goal of the Buckeye Film Festival is to create an opportunity for The Ohio State University and the Gateway Film Center to work together to encourage Buckeyes everywhere – fans, students, and alumni – to express their adoration for the university through film.
"We're really excited to continue to encourage people to make film," said Chris Hamel, President of the film center. "I can't wait to see the submissions especially since the filmmakers have such great subject matter to work with."
To participate in the film festival, entrants should submit an original short film about why they love Ohio State. The submission window is now open. It will close on Wednesday, February 1 at 11:59 PM. The film should be no longer than two minutes in length. Following the submission deadline, a panel of jurors will select the top 9 film submissions which will screen at the following OSU Men's basketball games: OSU vs Northwestern on February 19, OSU vs Minnesota on February 22, and OSU vs Michigan on March 9. Complete submission guidelines and additional information can be found at www.buckeyefilmfestival.com.
On Tuesday, March 18 at 7 PM, the film center will host a special presentation of all juried submissions. Following the submissions screening, the jury will announce a winner in the theater. The winner will receive $1,000 cash, an annual pass to the film center, and two season tickets to the 2014 OSU Men's football home games. Tickets to the submissions screening at Gateway Film Center on March 18 are $10 and all proceeds will be donated to the Stefanie Spielman Fund for Breast Cancer Research.
The Gateway Film Center is Ohio's first dedicated film house featuring indie and foreign films in addition to all the big releases. Convenient parking is available year-round in the South Campus Gateway parking garage, accessible from both 9th and 11th avenues.
For more information, please contact Meghan Vesper, Director of Sales and Marketing, at (614) 247-4969 or mvesper@gatewayfilmcenter.com.