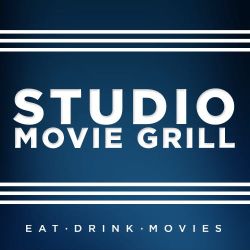 Studio Movie Grill ("SMG"), the original first-run, in-theater dining concept, will open a new flagship location in downtown Columbus on January 14. SMG Arena Grand will mark the fifteenth location, and the first in Ohio, for Studio Movie Grill. Housing 11 screens, the new theater will offer guests a spectacular way to start the New Year by modernizing the typical movie-going experience with 100 percent reserved seating in fixed lounge seats, a spacious lounge and two-story bar, and a full-service dining area in the main lobby.
"As mayor, I'm grateful to Studio Movie Grill for contributing to our thriving job market and to the overall success of the Arena District," Mayor Michael B. Coleman states. "As a downtown resident and frequent moviegoer, I'm looking forward to visiting this great new theater in my neighborhood."
Studio Movie Grill's downtown location is within close proximity of The Short North, German Village and the Brewery District. Located across from Nationwide Arena, SMG is also easily accessible from the highway and COTA routes.
"We are thrilled to reopen the theatre as the Studio Movie Grill Arena Grand in the Arena District," said Nationwide Realty Investors President Brian J. Ellis. "The fully renovated theatre will greatly enhance the amenities we have in the District for our visitors and residents."
SMG Arena Grand will also host a variety of themed events in its opening week:
The Family Rewind series showcases beloved childhood films perfect for all ages. Brian Erdy, Emmy Award-winning film critic, producer and editor will launch this monthly program on Wednesday, January 15th at 7:00 p.m. with the timeless classic, E.T.
The Cans Film Festival, benefiting the Mid-Ohio Foodbank, will take place Friday, January 17th through Sunday, January 19th. Any patron who donates two canned goods or non-perishable food items may purchase a movie ticket for only $1.00!
A prize wheel will be available for guest to win promotional film merchandise and sign up for SMG's e-blasts on Saturday, January 18th from 3:00 p.m. to 7:00 p.m.
SMG TOONS provides the opportunity for the entire family to enjoy a series of popular cartoons every Saturday and Sunday at 11:00 a.m. starting on January 18th. This month's title is CHUGGINGTON: BREWSTER LEADS THE WAY. Other SMG alternate programming occurring throughout the next several weeks:
SMG's Special Needs Screenings will be held in association with Nationwide Children's Hospital (Center for Autism Spectrum Disorders) and OCALI. During these screenings, the lights will be turned up, sound turned down, and kids can talk, dance and sing as desired. These films are free for children with special needs, as well as their siblings, with matinee pricing for general attendees. The first screening is THE NUT JOB on Saturday, January 25th at 11:00 a.m.
Brews-N-Views – Retro favorites from the action, comedy and sports genres play the first Thursday of each month at 7:30 p.m. ALIEN opens the series on Wednesday, February 5th hosted by 99.7, The Blitz. Bucket of Brews will be available for a discounted price as well!
Girls' Night Out – Enjoy your favorite 'chick flick' the second Wednesday of each month at 7:30 p.m. The series begins on Wednesday, February 12th with NOTTING HILL, hosted by Shawn Ireland, co-host of syndicated radio show SIS on the Radio-the Shawn Ireland Show with Kate Burdett, and co-host of Good Day Columbus on FOX28. As an added bonus, SMG is currently offering discounted Sobieski Vodka Cosmos each Wednesday night!
Special screenings of GENERATION IRON are scheduled during the weekend of the Arnold Sports Festival (it will be shown at 4:30 p.m., 7:30 p.m. and 10:30 p.m. on February 28th, March 1st and 2nd). This new documentary "examines the professional sport of bodybuilding today and gives the audience front row access to the lives of the stars of today's international bodybuilding arena".
$1.00 of every dessert sold through end of January will go towards the SMG Habitat for Humanity Build.
SMG will also feature several other screening series that feature documentaries, concerts, advance screenings, independent films, film series, Game Day (local and national sports) and original programming!
In-Theater Dining and Daily Specials:
SMG guests should expect the unexpected as they enjoy food and beverage items crafted by the SMG chefs that differ from the typical movie theater food options. With selections such as Ceviche Lettuce Wraps, Steak N' Gravy, and Lemon Italian Crème Cake, the theater offers dishes that are simply delicious and delightfully surprising. The SMG drink menu includes local microbrews and craft beers to pair with your favorite dish.
In addition to delicious menu options, SMG delivers a great value. The "Combo Menu" allows guests to choose one appetizer and two entrees from the numerous SMG menu options. Food and drink specials are offered daily, including margaritas on Mondays, Tito's highballs on Tuesday, endless pizza every Wednesday and Sunday, free kid's meals with an adult entrée on Thursday, and discounts off bottles of wine Friday and Saturday.
5% of purchases from SMG Chefs For Children featured specials menu will be donated towards non-profits serving children with special needs.
About Studio Movie Grill:
SMG Arena Grand's ultramodern theatre complex will be Studio Movie Grill's fifteenth location and the first in Ohio. The SMG brand is growing nationally with locations in Arizona, Georgia, Illinois, North Carolina, Indiana and Texas. For more information, please visit www.studiomoviegrill.com.